MOBILE
MarketPowerPRO powered websites are built for the dynamic e-commerce marketplace. All our sites are fully mobile-friendly and compliant with all the latest mobile-website guidelines.
Mobile is Winning The Battle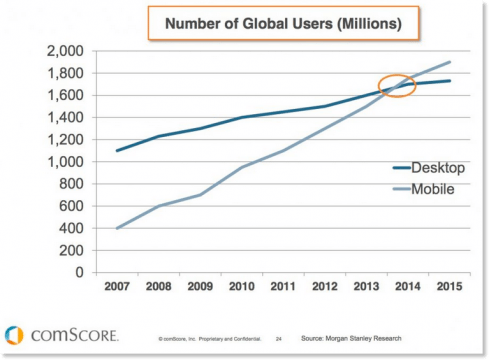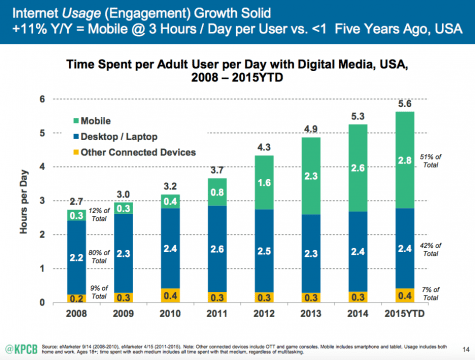 The internet of the future will be vastly one-sided when viewing the comparison between desktop users and mobile devices. According to ComScore data, the comparison between desktop and mobile browsing has already heavily tilted toward mobile. Online retail sales dollars haven't quite reached that point but the trends show it's only a matter of time. Even aside from mobile-only viewing, Multi-platform browsing is now considered the norm. Viewers who switch between devices but find their experience to be lacking may ultimately find alternatives that are easier to use or provide a better overall user experience.
That's why it is so vitally important that your company is prepared for that future and ready to capitalize on it.
MarketPowerPRO uses the latest tools to analyze and improve the experience of your website visitors.
Making Global Business Happen for You
All-in-one solutions with options for any Direct Sales organization. These solutions bring together a host of benefits including established relationships domestically and internationally, a wide variety of services, and full control of outgoing funds.
The leading commission payment solutions for the direct selling industry
MarketPowerPRO provides the best solutions for you to pay distributors around the world
Low-cost, local payment services transacted across global financial networks
Domestic and international payment services in multiple currencies and languages
Prepaid cards, bank deposit, online e-wallets and wire transfer options
Branded solutions encourage your distributors to feel like part of the team
Showcase your corporate identity and extend brand awareness with distributors across various payment channels
*Please note integration with our commission payments providers includes adding the users to the provider. We do not track funding or supply reports from any of the providers.
*Please be aware Hyperwallet, Payquicker do have the ability to be used in the shopping cart. They do not however have the ability to be used with Auto Billing.
Partners we trust with our clients, their distributors & their customers



85+ PAYMENT GATEWAYS
Companies typically invest a large amount of time and money to create "home grown" systems to integrate E-Commerce capabilities. MarketPowerPRO alleviates the complexity of integrating electronic payment support by providing the most widely used gateways for handing credit card & eCheck transactions.
Features
There is no need for developers to learn complicated programming or security implementation. By using the MarketPowerPRO, you are able to launch your business rapidly without worrying whether your gateway will be supported – if it's in this list it's supported.
Credit Card processing & eCheck support for every major Internet Payment Gateway.
Visa Certified 3-D Secure™, MasterCard SecureCode™, and JCB J/Secure™ authentication component (MPI 1.0.2 compliant).
PCI Security Standards Council
PA-DSS validated.
Secure data communications using up to 128-bit SSL encryption and Digital Certificates.
Reliable high volume transaction processing.
Address Verification Service (AVS) support
Credit Card validity checks decrease expenses that result from attempting to authorize invalid credit cards.
Nexio – Managing the Chaos of Payments
Nexio allows corporations to aggregate multiple merchant accounts into one consolidated dashboard (domestic, international, multi-currency). Users can select one, several, or all merchant(s). All reports—as well as KPI—will automatically change to reflect selections. Too many merchants? Users can create groups to facilitate management and reporting.
Nexio Dashboard will manage your merchant business and simplify your payment workflow. Their customizable widgets allow you to manage your reporting and data in the most efficient way. Choose the best option for each transaction from among their over 75 integrated gateways. They store the token externally from all gateways so you can effectively control and manage all of your data.

To learn more about connecting to the Nexio Hub
click here
To discover the countries and providers supported
click here
Gateways 100% Supported
If your Merchant Service Provider provides you with one of these gateways, you will be able to integrate immediately at no integration cost.
Taxes
MarketPowerPRO gives you everything you need to calculate taxes by yourself if you choose to do so. You also have options for third-party integrations with Tax Automation companies such as Avalara that can help you save time and money.
To Learn more about Sales Tax Automation Services, Scroll down and submit your information in the form below
Shippers
Manage your own shipping logistics or integrate with a number of different fulfillment and shipping solution providers.
Self-Shipping Options:
You have the ability to manage and control all functions of your Shipping and Logistics within MarketPowerPRO. By default, MarketPowerPRO integrates with all of the primary US-couriers including DHL, UPS, FedEx, and USPS. When an order is being placed, the software will integrate with your supported provider in order to obtain a real-time rate for shipping the order to its destination and apply that rate as the shipping cost to the order.
In the event that you do not have a shipping account with one of those providers and do not wish to obtain one, MarketPowerPRO will also allow you to charge shipping based off an order's sale total or its total weight.
* Please note real time rates for shipping are not pulled from any of our fulfillment providers. Please contact us to recommend a shipping configuration. We can pull real time rates direct from UPS, USPS, FedEx, Canadian Post and Australian Post, or use a flat rate shipping method.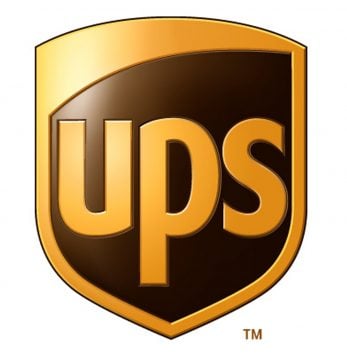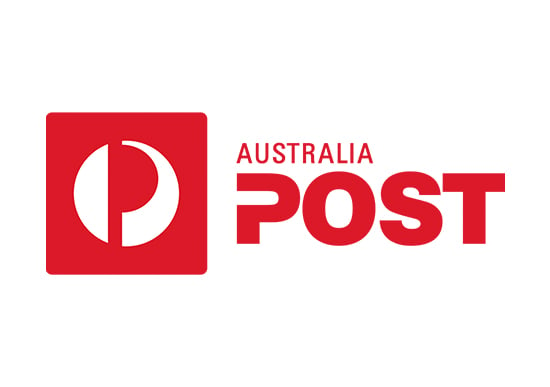 Fulfillment Providers:
You may find yourself deciding that handling all of the shipping yourself may be just too much for yourself or your team to keep up with. MarketPowerPRO has integration with complete fulfillment solutions.
PAYMENT CARD INDUSTRY
The Payment Card Industry is comprised of the major credit card companies and regulates the standards for online payments. MarketPowerPRO is fully PCI DSS certified and compliant. Working with any software that isn't could risk your Merchant Account.
What is PCI DSS Compliant?
The Payment Card Industry Data Security Standard (PCI DSS) is an information security standard for organizations that handle credit card and debit card information. Defined by the Payment Card Industry Security Standards Council, standard regulates the handling and processing of credit card data to reduce fraud. If you want to sell online and accept payments from Visa, MasterCard, American Express or Discover credit cards, your software and hosting needs to be PCI compliant.
There are six categories of PCI standards that must be met in order for a merchant to be deemed compliant:
Maintain a Secure Network
Protect Cardholder Data
Maintain a Vulnerability Management Program
Implement Strong Access Control Measures
Regularly Monitor and Test Networks
Maintain an Information Security Policy
Is MarketPowerPRO PCI Compliant?
Yes, MarketPowerPRO is certified Level 1 of PCI DSS compliance. All sites hosted by MarketPowerPRO are scanned quarterly by an independent auditor for security weaknesses in order to ensure that our client's payment data is protected.
Each client is responsible for contracting an approved 3rd party PCI scan company and obtain their own PCI / DSS certification.  You will find a list of companies approved to scan for PCI compliance here: https://www.pcisecuritystandards.org/approved_companies_providers/approved_scanning_vendors.php.
API INTEGRATION
MarketPowerPRO has created multiple API's for integrations with other platforms.
Developers API Library
The following operations are supported. For a formal definition, please review the Service Description.
AddCustomer
AddCustomerWithEWallet
AddDistributor
AddDistributorWithEWallet
AddOrder
AddOrderPayment
AddOrderSKU
AddOrderWithDate
CheckReplicatedSiteName
DeleteUser
GetAdditionInfoforDistributorByCommonId
GetAdditionInfoforDistributorByGUID
GetBillingAddress
GetCommissionPaymentMethods
GetCountries
GetCustomerInfoByID
GetOrderSKU
GetRegions
GetSKUIDBySKU
GetShippingAddress
GetSiteReplicationInfo
GetSiteReplicationInfoByGUID
GetSiteReplicationInfoByID
GetThreeAndFreeTrackingDetails
GetUserIDByAccountNumber
NewAddCustomer
NewAddCustomerWithEWallet
NewAddDistributor
NewAddDistributorWithEWallet
NewUpdateCustomer
UnDelete
UpdateBillingAddress
UpdateCustmerAccountNumber
UpdateCustomer
UpdateCustomerAPIStatus
UpdateOrderAMANumber
UpdateOrderPaymentStatus
UpdateOrderStatus
UpdateShippingAddress
UserListByActiveFlag
ValidateEmail
ValidateSiteName
ValidateUserName
Blogs
Network Marketing thrives with the use of blogs as a channel for ongoing communication and engagement with distributors. Blogs also serve as an effective strategy for driving traffic to your website. MarketPowerPRO offers tools to run your own corporate blog, as well as blogs on your distributor's replicated websites.
MarketPowerPRO WordPress Integration
Through our WordPress Plugin and API, you can integrate your MarketPowerPRO website blog with the most widely used Blog Platform in the world.
MARKETPOWERPRO SCREENS
Delivering the tools administrators, distributors and customers rely upon seamlessly and efficiently with MarketPowerPRO. From replicated distributor sites to e-commerce and robust back offices with "real-time everything".
Get started in just minutes.
Scroll down to view some of the screens from the MarketPowerPRO software system.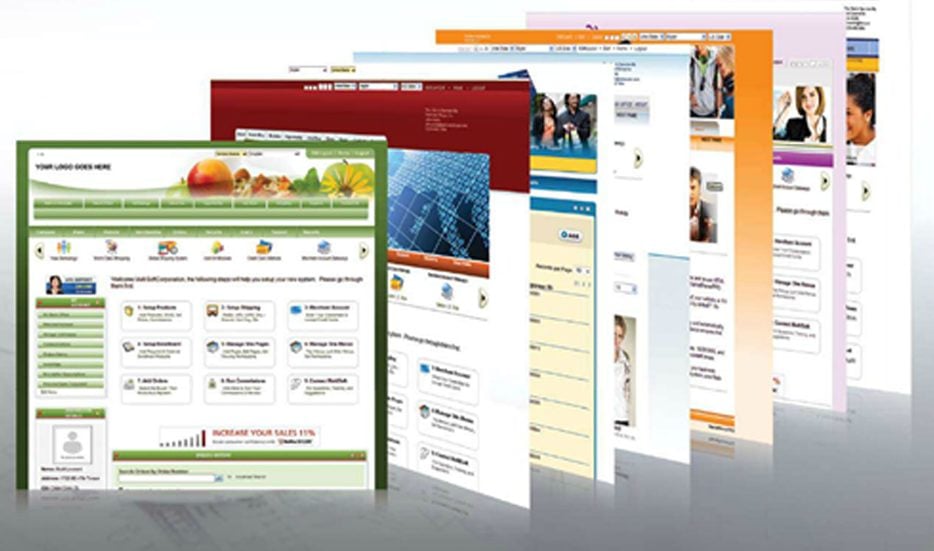 Select from 140+ Designs, Provide Your Own, Or Let Us Build Your Custom Design!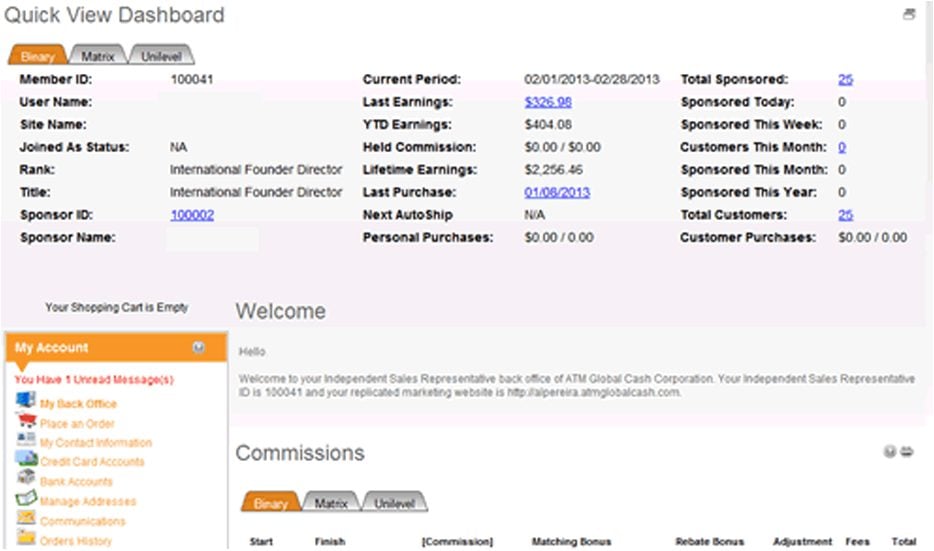 Distributor Back Office - Quick View Dashboard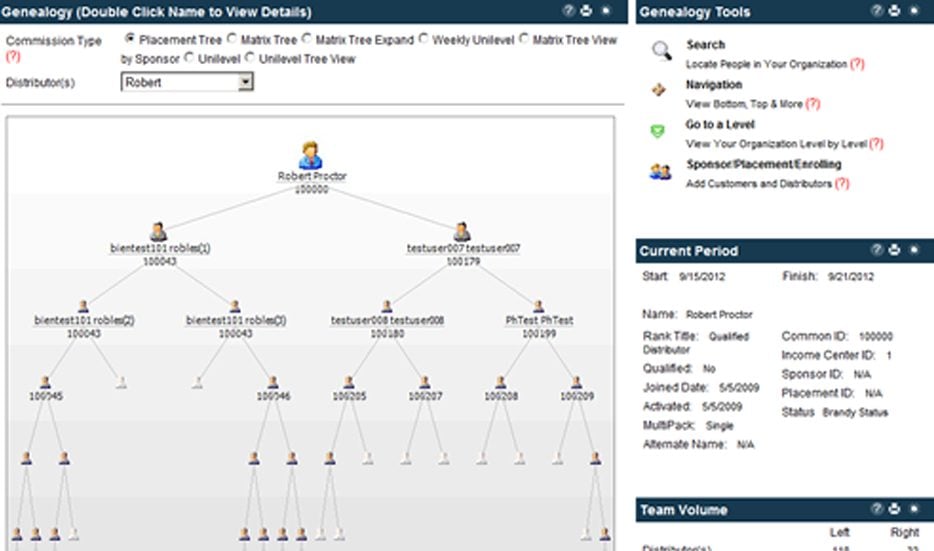 Distributor Genealogy Viewer - Binary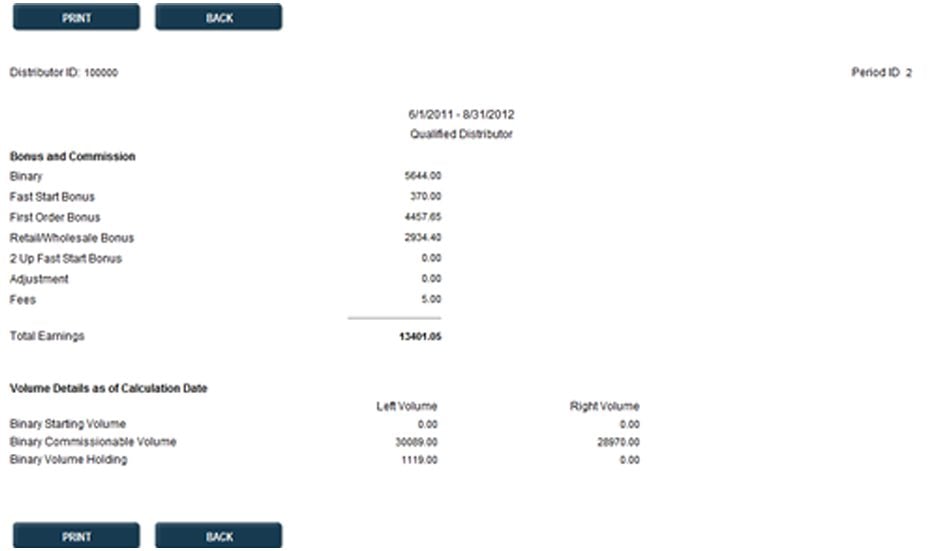 Distributor Commission History Details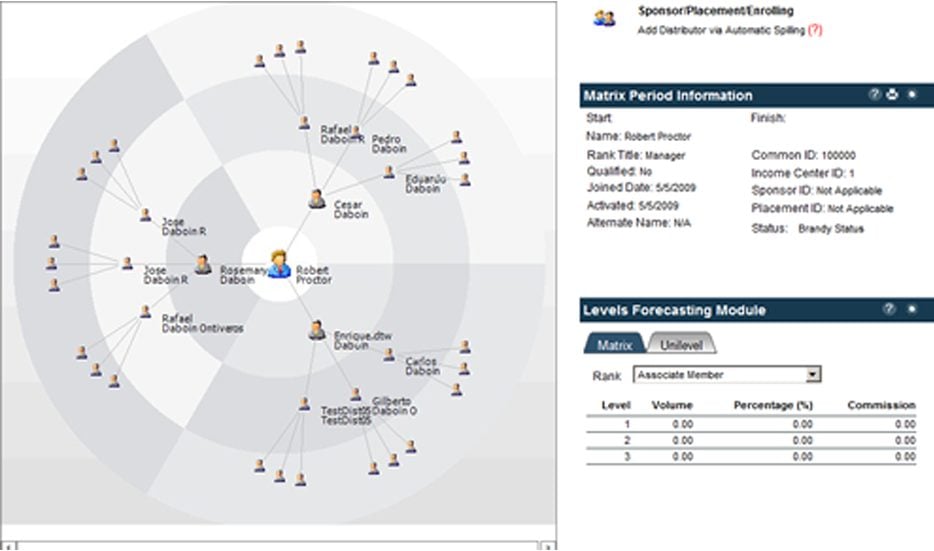 Distributor Genealogy Viewer - Matrix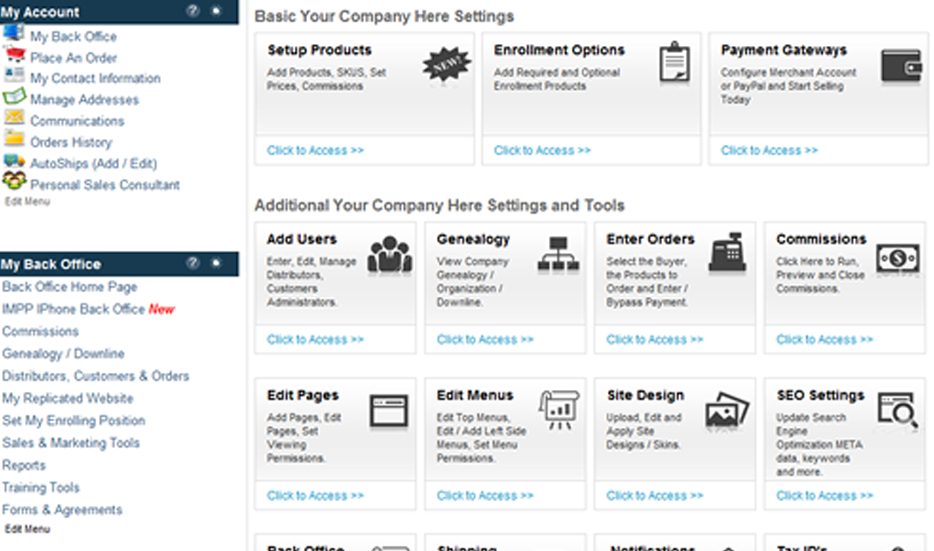 Administrator Start Page - Customer / Distributor Menus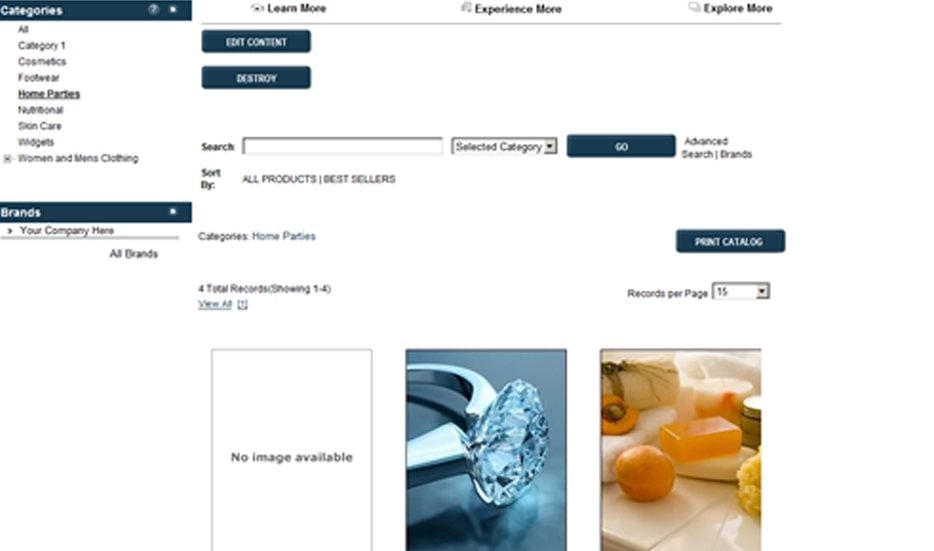 MarketPowerPRO Shopping Cart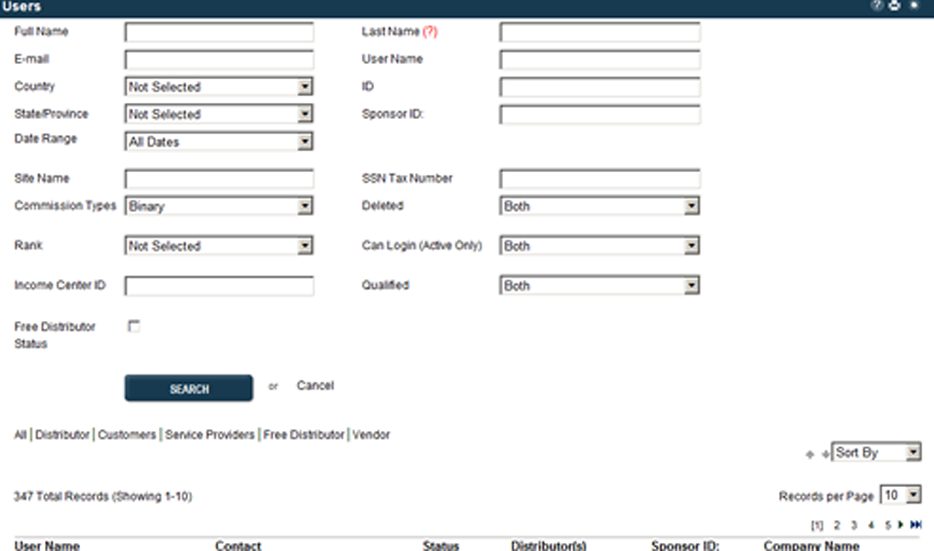 Administrator User Management Search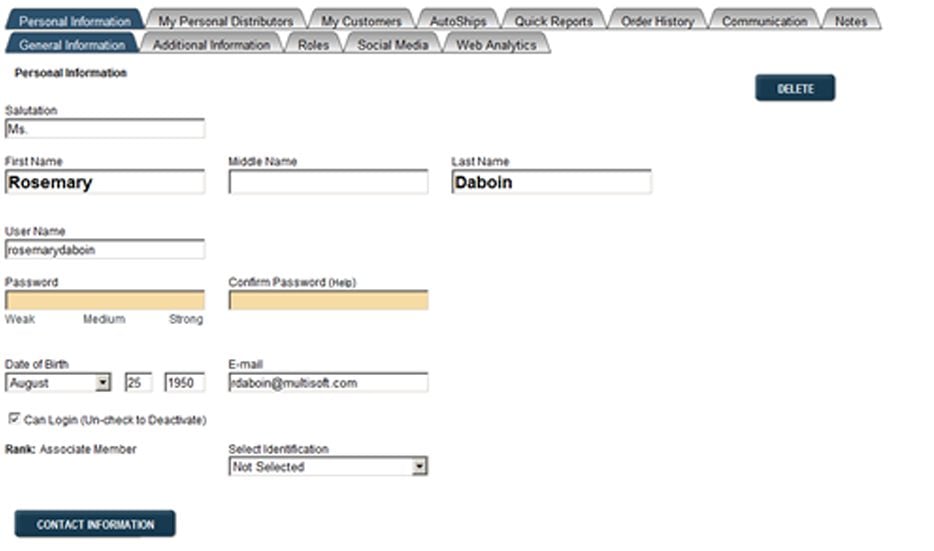 Administrator User Management Viewer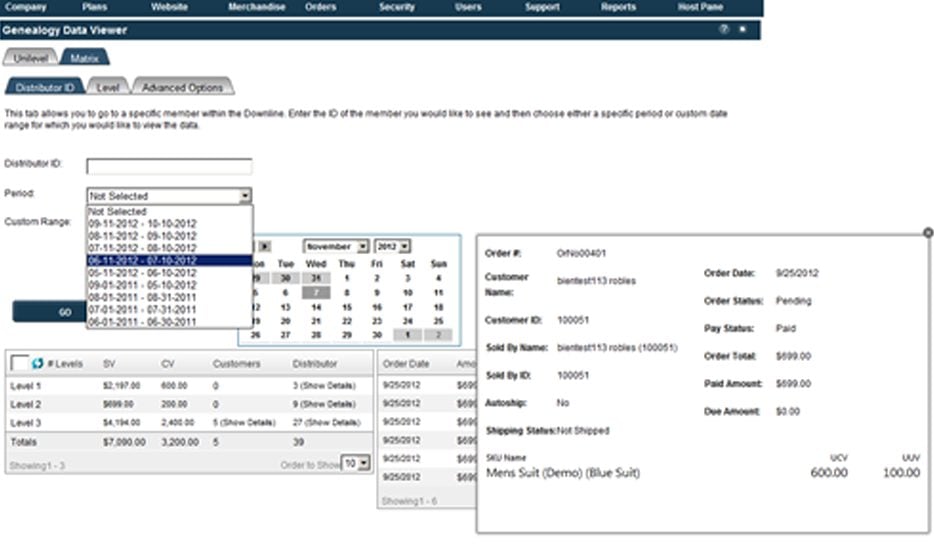 Genealogy Data Viewer - Levels by Distributor, Customers, SV, CV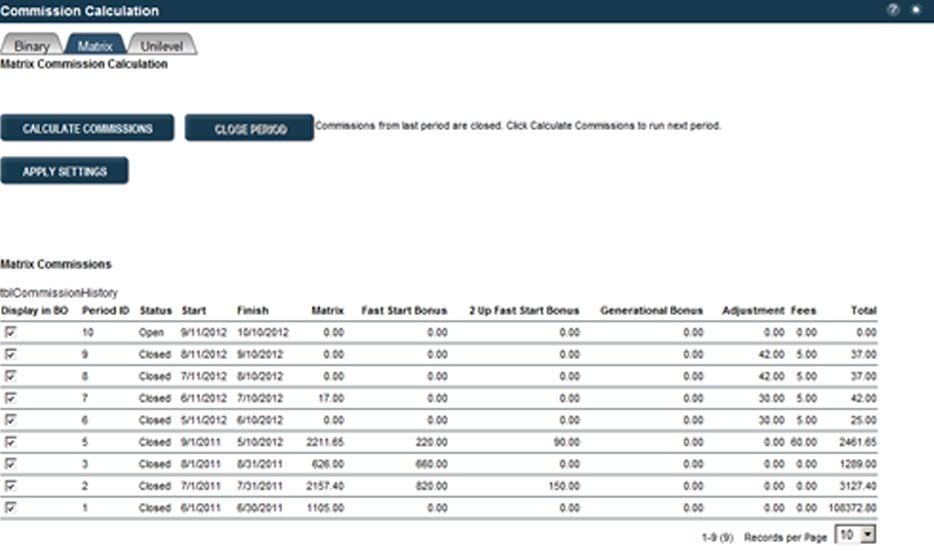 Administrator Commission Viewer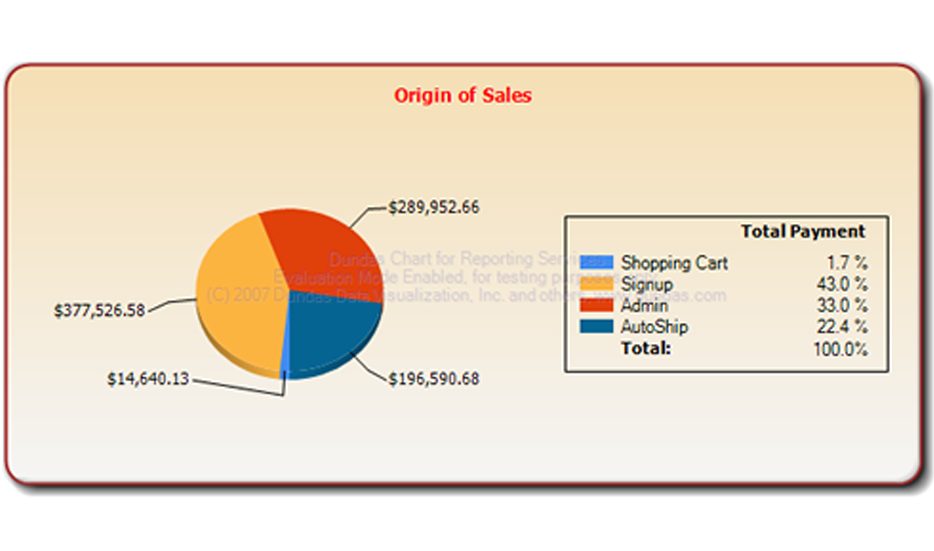 Sales Report System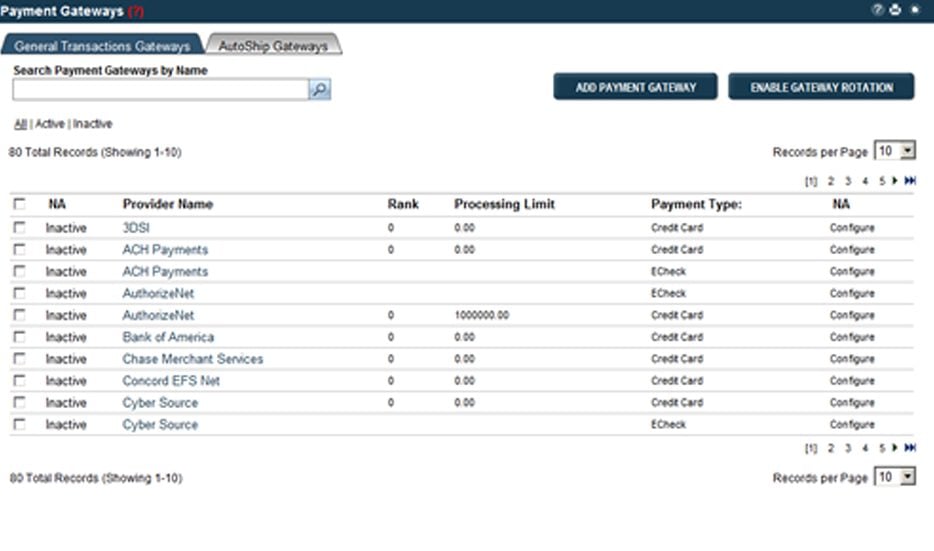 Payment Gateway / Merchant Account Management - 76+ Payment Methods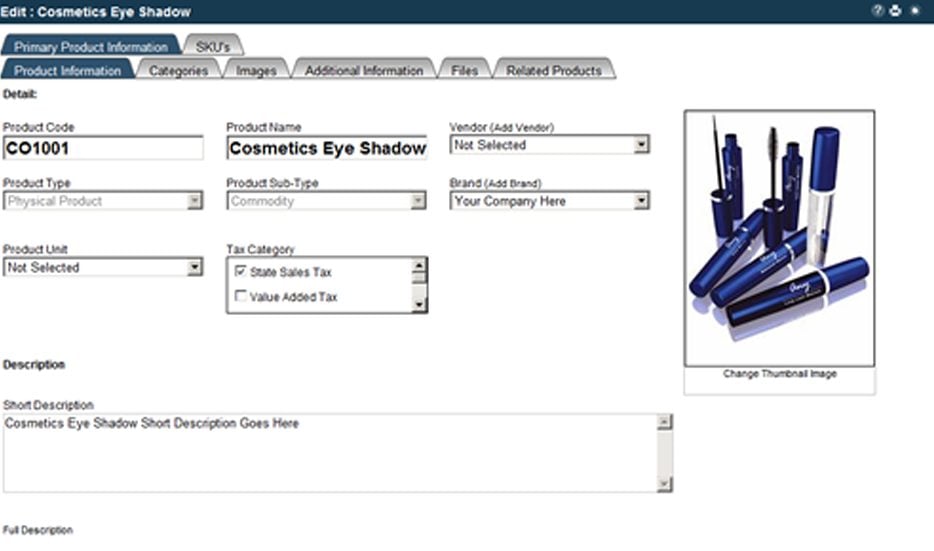 Administrator Product and SKU Management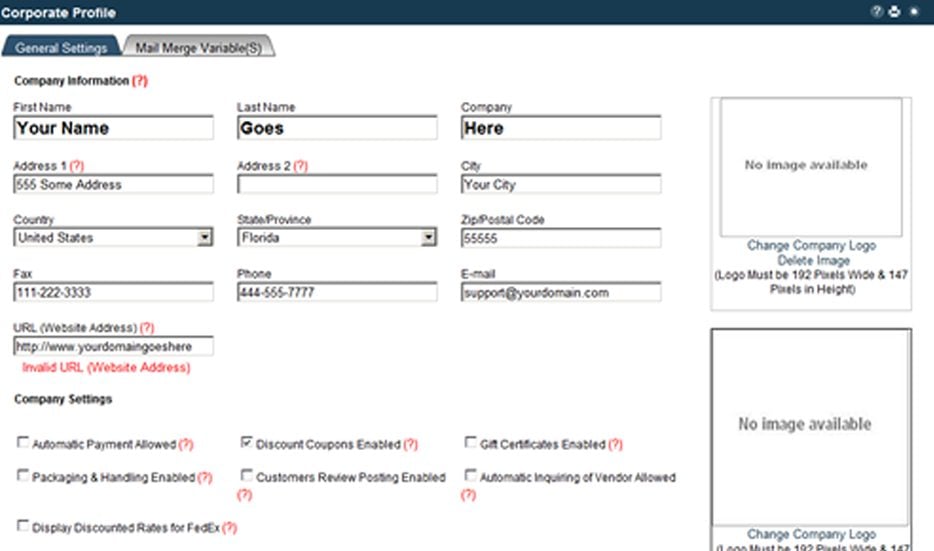 Company Corporate Profile with Mail-Merge Variables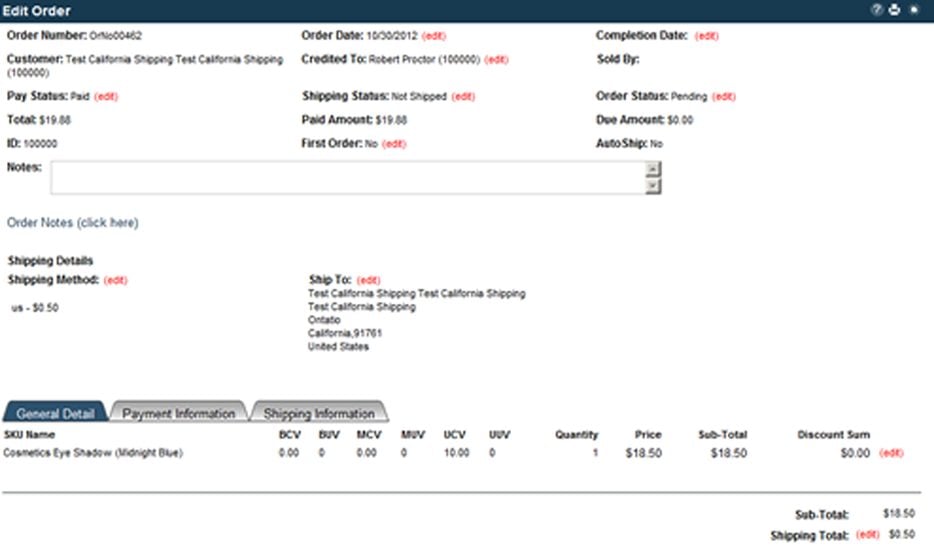 Administrator Order and SKU Management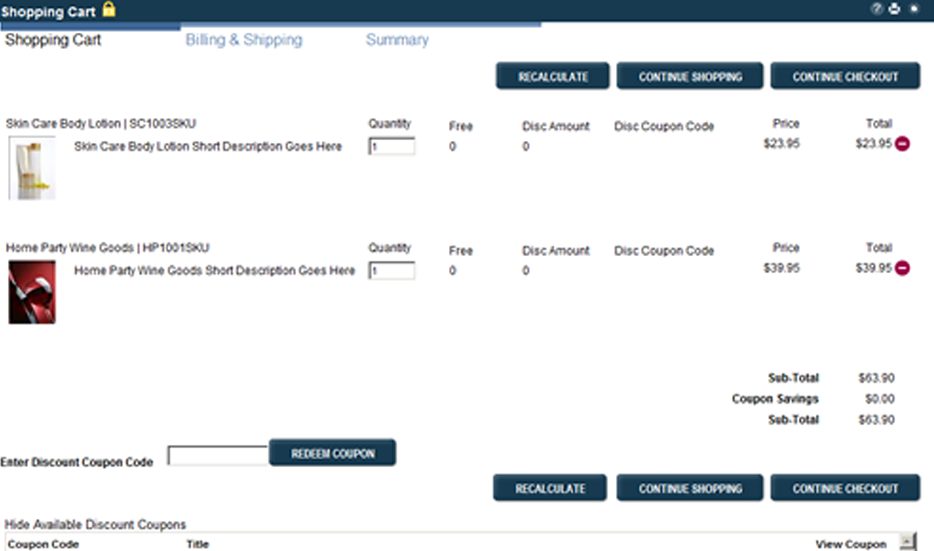 Shopping Cart Checkout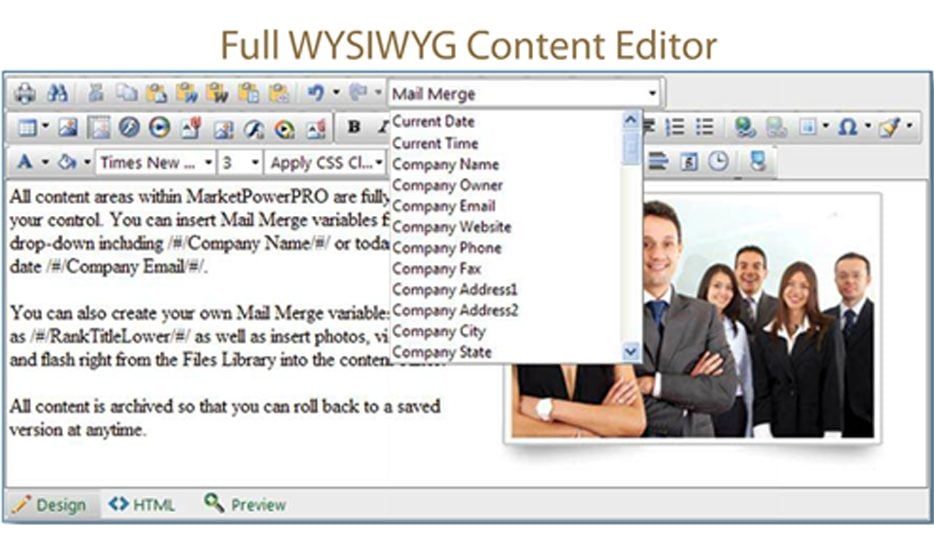 WYSIWYG: What You See Is What You Get Content Editor

MARKETPOWERPRO MAGAZINE
The saying goes "a picture is worth a thousand words"; if that's true then the MarketPowerPRO magazine you are about to read through is worth about 50,000 words. Don't worry, you won't have to read that much. We've focused on what we know you need most; after all, we've been building MLM software since 1987 we know what you need the most.
CHECKLIST OF FEATURES
Go ahead, get out your checklist of must-haves & deal-breakers.
We won't be so bold as to say "MarketPowerPRO does everything." However, we are proud of the features included in the application. Click on the link below to download a checklist of all the features MarketPowerPRO has to offer..
GETTING STARTED WITH MARKETPOWERPRO
Are you ready for a truly powerful business MLM Software system that lets you work the way you want? Your Network Marketing company could be up and running, enrolling distributors, selling products and collecting payments today. 8 simple steps will launch your company (is one business day fast enough?)
DEPLOY AND ACTIVATE YOUR MARKETPOWERPRO SYSTEM IN 10 MINUTES
MarketPowerPRO offers the only true SaaS (Software as a Service) model that allows you to deploy your own MLM Software system (not simply view a demo). Go to MLM Builder.com to deploy your free 3-day trial of MarketPowerPRO MLM Software system right now.
You can try the system for 3 days without obligation. Add products and services for sale, add distributor enrollment options, add distributors, setup your merchant account, shipping options – everything you need to run your network marketing business.
When you see what the MarketPowerPRO MLM Software can do for your business you can activate the system for just $499/mo. Please review pricing for compensation plan setup and any customized options.
1) POINT YOUR WEBSITE DOMAIN ADDRESS / URL TO OUR SERVERS
Once you purchase your domain name, just direct your domain settings to our servers where your new MarketPowerPRO website will be hosted. As soon as this change is complete, you can access and manage your website live using your own custom domain name.
2) CONFIGURE YOUR MERCHANT ACCOUNT
The MarketPowerPRO credit card transaction system complies with Payment Card Industry Data Security Standards ("PCI"). This means your MarketPowerPRO application will be deployed with the most up-to-date secure and compliant credit card processing components available.
MarketPowerPRO comes pre-integrated with 85+ Credit Card Payment Gateways, 10+ ACH Payment gateways, and a robust payment management feature that you most likely have not seen before.  Payment Gateway Rotation and Multiple Gateway Rotators ensure you don't exceed your merchant account charge limits per bank.
A single easy-to-use interface for transaction processing with most Major Internet Payment Gateways, MarketPowerPRO supports High Volume Processing by using highly efficient asynchronous socket architecture for blazing performance.
3) ADD PRODUCTS AND SERVICES FOR SALE
If your company has one product or hundreds of products, MarketPowerPro lets you enter, and associate your products with categories or groups,  set the pricing,  and the commission rate for each product.
You can also search for and edit existing products, identify which products are taxable, upload images — more than one for each product — and choose which products are available to customers, distributors and for autoship.
Unlimited role-based categories, products, and SKUs. Physical or digital products can be sold. You can build kits from multiple product / services. Coupon templates, gift certificates, and pre-paid / gift cards are just the beginning.

4) SETUP DISTRIBUTOR ENROLLMENT OPTIONS
Today's distributor will judge your company, products, opportunity, and website in a matter of seconds. With MarketPowerPRO you control every facet of your Enrollment Options.
Enrollment into your business opportunity should be simple, clear and concise. Those enrolling must be able to select their enrollment option, required or optional purchases, and AutoShip choices without confusion. One of the most unique things about MarketPowerPRO's distributor enrollment form is the latitude that it gives you to set its exact parameters.
5) START ENROLLING DISTRIBUTORS
In only three (3) simple steps your distributors can begin enrolling in your company as well as start buying and selling products and services. MarketPowerPRO is highly configurable. Your Administrator determines what fields are required, optional or not required during enrollment.
Are you going to allow the company to sponsor distributors and sell products – often referred to as orphans? This feature can be easily enabled or disabled as well as settings that allow visitors to search for a sponsor.
While most distributors will fill in the Enrollment Form, for an enrollment to be processed a successful collection of payment must be completed with the exception of the Administrative area.
Administrators are authorized to collect money for the enrollment or bypass the payment requirement.  Administrators can view all distributors in the Administrative User Management area, regardless of the enrollment details and whether payment was collected.
6) START SELLING PRODUCTS AND SERVICES
You are now ready to begin selling your Products and Services to visitors of your MarketPowerPRO websites. This includes people who visit your distributor's replicated websites. Your Back Office provides full access to order management functionality; an area where you can also set up logistics and fulfillment solutions to make sure your products reach your customers.
7) PROVIDE YOUR COMPENSATION PLAN
Compensation plans are often a reflection of a company's personality and no two are alike. We understand not everyone wants to utilize the same type of compensation plan – you want a plan that fits your philosophies and business model. MarketPowerPRO was built on the premise that a compensation plan must fit the company that it serves.
MarketPowerPRO can be setup for your company with an array of different compensation plan types: Binary (50/50 or 1/3 – 2/3), Weak-Side Binary, Strong-Side Binary, Matrix, Unilevel, Stair-Step, Hybrid, etc. We have extensive experience with compensation plans design and deployment – we have literally setup thousands of compensation plans since 1987.
8) CALCULATE AND PAY COMMISSIONS
Calculating and paying commissions on products and services sold is an important aspect of any network marketing company. MarketPowerPRO will calculate commissions according to your compensation plan whether is binary, matrix, unilevel, or a hybrid.
You handle commission payments by exporting your commission data to a file format of your choice. The exported data can be imported into your accounting software so that you can pay distributors by check or direct deposit into their bank account.
You can also utilize the 3rd party commission payment solutions we have developed in MarketPowerPRO in close association with some of the industry top companies. You can pay your distributors in a multitude of ways based on their personal preferences. MarketPowerPro gives you the flexibility to run your business your way.