HOW TO START AND RUN A SUCCESSFUL MLM COMPANY
THE INDUSTRY'S #1 CONFERENCE
START AND RUN A
SUCCESSFUL MLM
COMPANY
A Content-Packed 2-Day Experience for Startup and Existing MLM Companies
Learn From the Experts Who Have Launched
or Advised Global Leaders, Including: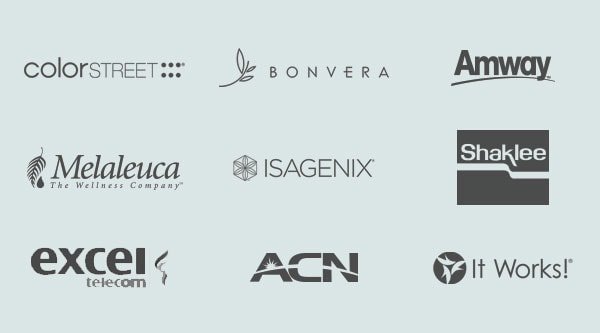 1 ON 1 WITH OUR EXPERT SPEAKERS
Get Personal Consultations with Sheffield's World-Class Network of Experts.
READY TO GET STARTED BEFORE THE CONFERENCE? CALL US AT 1-888-415-0554 OR SEND US A MESSAGE TODAY TO GET STARTED.
HERE'S WHAT YOU WILL LEARN
01
PREPARE
Set up your company for massive growth in a totally new market. Learn how to successfully launch – or relaunch – your direct selling enterprise.
02
MOTIVATE
Structure a compensation system that motivates distributor growth and rewards customer referrals.
03
RECRUIT
Learn where and how to recruit top distributors who excel at both digital and real-world personal marketing.
04
LEVERAGE
Adopt cutting edge technologies to leverage your compensation plan, empower distributors and drive sales growth.
05
ACCELERATE
Master your online brand and integrate personal selling with the latest tools of digital marketing.
06
EXCITE
Embrace the new world of customer-driven sales through social media and digital reward systems.
07
PREPARE
Find stellar executives aligned with your vision and the new MLM world — especially your all-important director of sales.
08
MOTIVATE
Get clear, actionable guidance to thrive in today's legal and regulatory environment.
GET HOURS OF FREE CONSULTING
WITH MLM INDUSTRY EXPERTS
SHOW ME THE MONEY:
RAISING CAPITAL
How and where to fund your startup or capitalize your emerging MLM.
RECRUIT, RECRUIT,
RECRUIT
How to find your top leaders and jump start organization growth plus sales productivity.
Begin to tailor your digital marketing with guidance from experts who know MLM.
MLM SOFTWARE
AND DIGITAL TOOLS
Confer with the industry's top technology providers and learn what's possible for your growth.
MAKE FRIENDS
WITH REGULATION
Sit down with a specialist attorney and learn how to safely navigate MLM law.
Party plan, binary, matrix, unilevel, stairstep, Australia two-up… explore which is best for your company.
MORE ABOUT WHAT YOU WILL LEARN:
Take advantage of recent industry changes
Develop a winning business model
Establish your digital technology platforms
Structure an effective compensation plan
Legally protect your company
Recruit key employees and top-ranking distributors
Fund your business organization
And much more
Here's why network marketing executives have consistently attended
the MLM Startup Conference for over twenty years:
"I was surprised at how helpful the conference ended up being. I was able to meet experts across the industry all in one place, get my questions answered, and make lots of new contacts."
"Thank you for the wonderful opportunity to learn and the privilege to meet such talented, generous people. We definitely came away with practical ideas to implement and bigger dreams for the future."
"I've been in network marking for 30 years [but] we are learning a lot of things about how to launch, how to reach the people we need to have, and again, the things that are required to make a successful company, not only for us but especially for our customers and for our affiliates."
What makes this different from other direct selling conferences?
Simple answer: the breadth and depth of experience we've assembled. No one in the industry has launched or advised as many companies as the Sheffield Group and its network of experts. You know you'll be learning from the top players in the industry.
What is the price of attendance?
The price to attend is $299 for the first attendee per company, and $149 for each additional attendee from the same company. Payment is made after you complete your registration. We accept all major credit cards. Reservations can be made below.
Can I consult the speakers in confidence?
All attendees receive personal one-on-one consultation with an array of industry experts – all in one location.
Let's Talk About Your Business
Download the MarketPowerPRO Systems Feature/Checklist to find out what's included in our software.
0
Find out all about MarketPowerPRO and what our MLM Software can do to power your direct sales company!
0
FREE... MLM Compensation Plan Modeler and Specifications Document Creator.